About Us –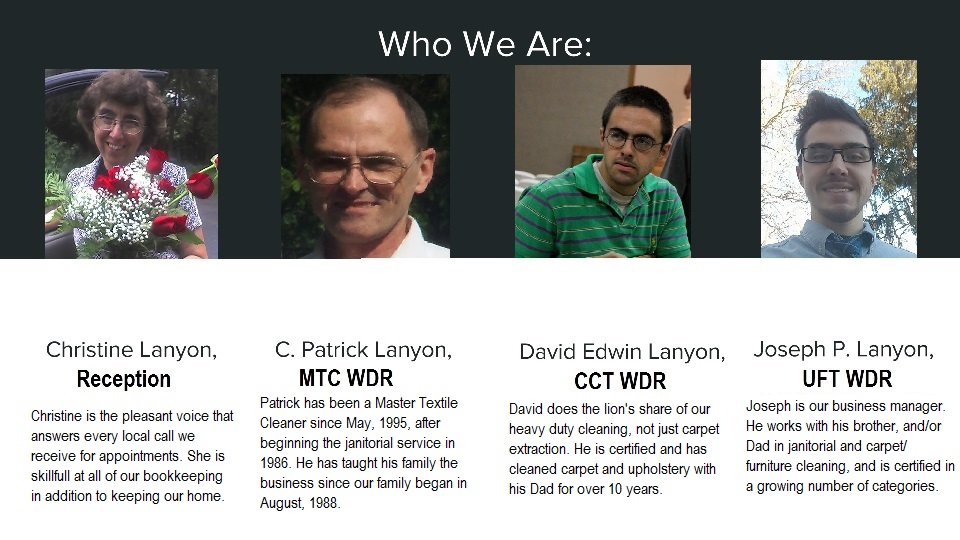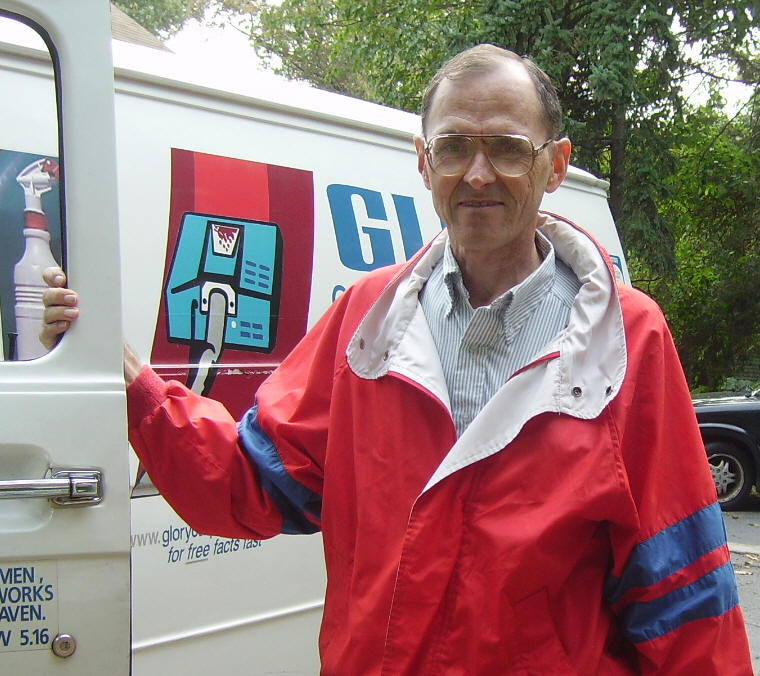 Glory Carpet Cleaning Service is a local Connecticut cleaning company, based out of East Hartford, CT. Founded in 1986 by Patrick Lanyon, he started and continues as a family-run business. With two sons, David and Joseph, as a team of cleaning technicians involved in cleaning offices, & homes – both commercial and residential in the central Connecticut area, they love to serve.
Pat started the business in 1986, about 1 1/2 years before he married, and then he expanded with employees in anticipation of his August, 1988 wedding. Making family integral to the business, they expanded to carpet cleaning in 1991 after 5 years of office cleaning. They secured certification in 1992 and added truck mounted equipment in 1994. Reaching Master Cleaning Technician status in 1995, Patrick was able to take on various additional types of work, but they continued both: splitting work with the janitorial service and carpet/furniture cleaning. They have used part-time help with the office cleaning and continue to do so today. They have a wide skill set of service options, choosing to focus on Carpet and Upholstery cleaning during the day and minor office cleaning on evenings and weekends. They consider it a high honor to serve your cleaning needs and stand 100% behind their workmanship! Patrick gives a longer version for those interested in the link just below, and you can also discover what exactly they do in our Services and Frequently Asked Questions Folders linked below. There is a means of contacting them electronically also:
---
"The Longer Version" Our Services FAQ Contact Us
---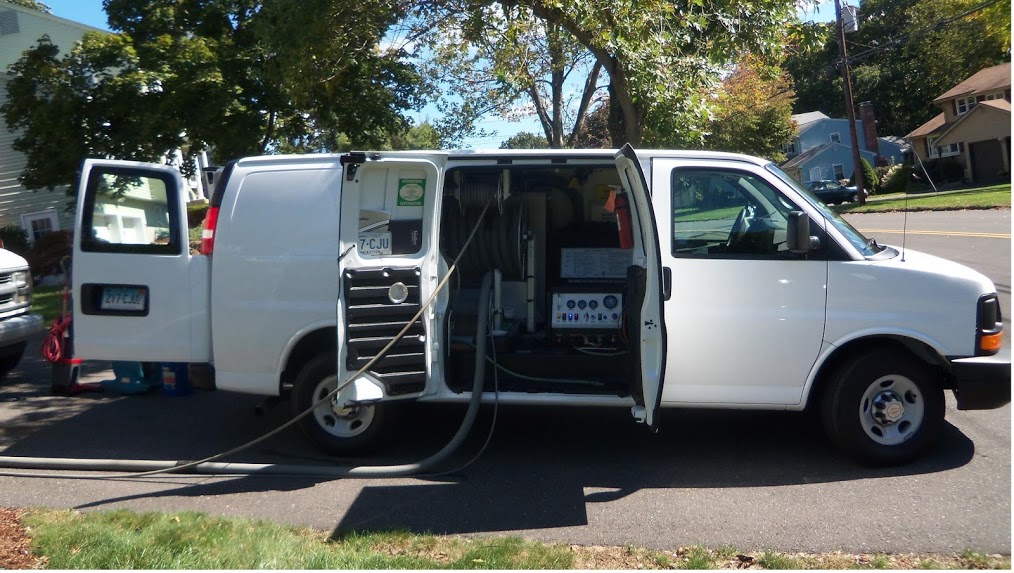 They invite your inquiry and can set you up for a cleaning and/or inspection appointment at your convenience.
Just call them right now if there is a concern or question you do not find answered. They answer local calls from 8 to 8 each day. (Please expect to leave a message if your caller id is marked private or is otherwise unidentifiable, as they cannot answer the many advertising calls received daily. Thanks for understanding this!)