SPOT CLEANING PRIMER
Print the primer WE PASS OUT from this PDF file, or just print the following images with your computer. We Also have a Urine Primer Available (Just see Page bottom for these images.)
Armed with just a few ingredients in your home (or even office) you can enjoy your entertaining space at home or your client's visitation conference area at the office without the hassle of worrying about what happens if a spill occurs. Follow these steps to educate yourself (or ask us to take 5 minutes to train you) so you can do your own spotting.
We recommend that all carpet to be spot cleaned have Fabric protection. The technician can apply this after they finish cleaning your carpet or upholstery, or it can be applied to newly installed carpet before placed into use. All carpet receiving this topical treatment SHOULD be clean..
Assemble these simple elements for your spot cleaning kit:
Spray bottles for/and chemical cleaners as "spotting" agents: We use 3 different as starters: a) Shout (TM) – An "All Purpose" spotter that adds enzyme cleaning power to the standard alkaline spotting. b) A solvent (dilimenine /citrus type) cleaning agent [compare Carbona, (TM) for example] - there is much more info at www.carpet-rug.org under "spot-solver" menu, and c) the modern "Encapsulation" detergent, similar to the foam cleaners that can be vacuumed up after drying. d) a Fourth spotter less often used by us is acidic only for urine counteraction and balancing of too much alkaline conditions. This would be very helpful on coffee stains and organic deodorization needs. We have not tested the newer encapsulation detergents that may be available in stores or online. [Look for that to be updated later. ;)]
Tamping brush (handle shaped like a hammer with brush head that encourages "tamping" instead of "brushing" – this is automatic for us all to 'brush' strokes instead of tamping when tamping it far more effective results oriented as well as preventing spreading of spot/staining potential. 

Tamping brush (partially shown in this picture) has harder or softer bristles to break surface tension between soiling and tufts of carpet or fabric.

Terry-cloth Towel OR Paper towels (softer and more absorbent the better, and white if possible to detect or make obvious the removal of soiling)
Hair dryer (on an extension cord to reach where ever the spot is at) to speed the drying as you finish spotting– especially if in a hurry. If heat setting is on high, be sure temperature never reaches uncomfortable feel to the hand or you may have too much heat for the fabric/carpet tufts.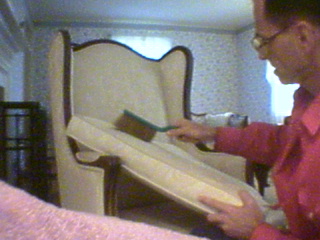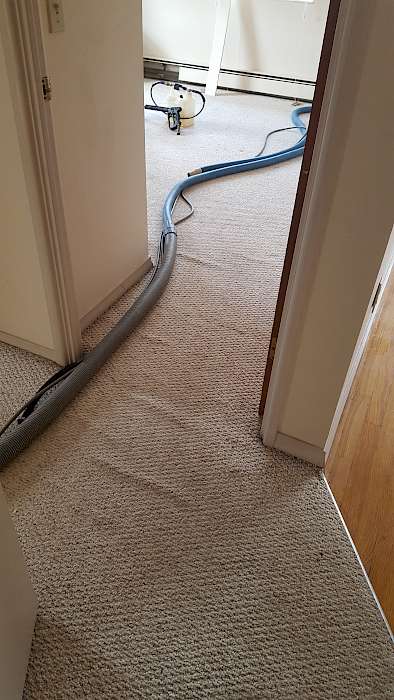 This is carpet just cleaned in an apartment with olefin type, berber style, beige colored, sculptured carpet showing that re-stretching IS required here, most likely because the original install did not include "Power-stretching" (a tool really essential for all installations) was not used. A "Knee-kicker tool" cannot do what a "power-stretcher" can do! Be sure you ALWAYS specify and demand the use of this for every installation!
Take an afternoon or evening to experiment with the ingredients above.
Choose test areas which are "inconspicuous" if you accidentally damage or stain the fabric or carpet portion being tensed. For furniture the back of the cushion or under the skirting is greatest place. For carpet choose inside a closet, if possible, etc.
"Lightly" spray a few squeezes of spotter of each type, one at a time on each type of fabric or carpet you would like to know how to spot clean on.
For each spot, spray, tamp (after about 5 minutes of 'dwell' time), and then blot with the terrycloth towel or paper towel. Use the hair dryer to speed the process up, but be careful to continue blotting as the drying is done so transfer of the residue you are cleaning that will not evaporate gets extracted by the towel you are using.
WAIT until the spot is TOTALLY DRY to verify your "spotter" choice is safe because the carpet or fabric is clean, undamaged or not discolored in any unacceptable-to-you way!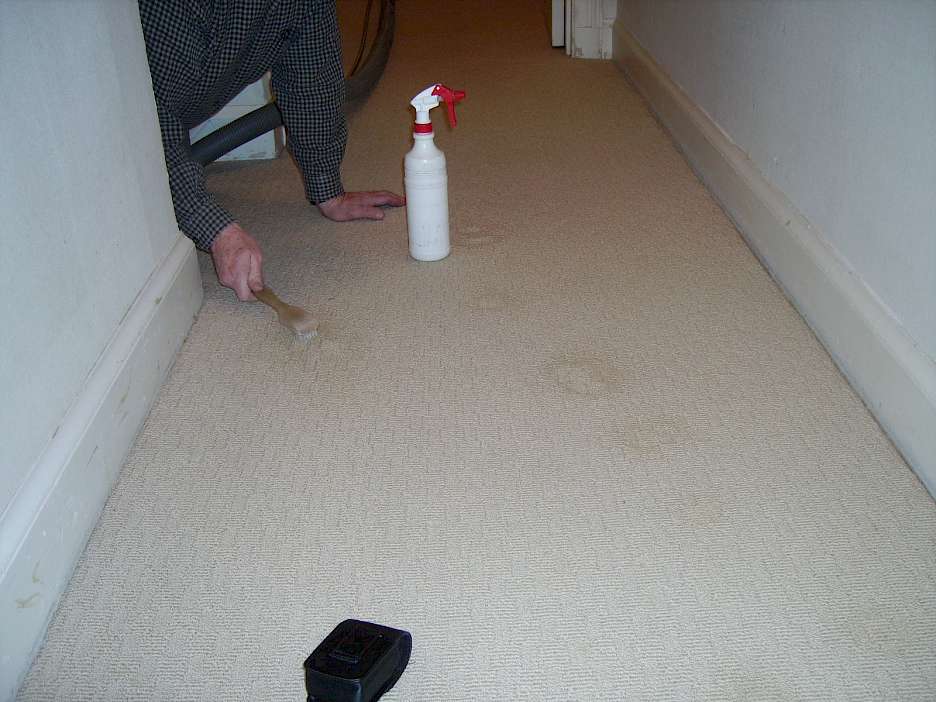 Wallaugh! you now have the experience and tools to command quick fix procedures every time an accident occurs while you have special events and visitors going on in your home or office!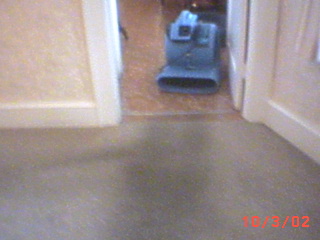 Remember to be patient, as fibers and fabric are soft and absorbent in nature to moisture and it usually takes longer to dry than you may have patience to delay for results you want. In some cases, you'll just want to call us for our spot-cleaning services. We offer special packages for our regular clients you can't resist!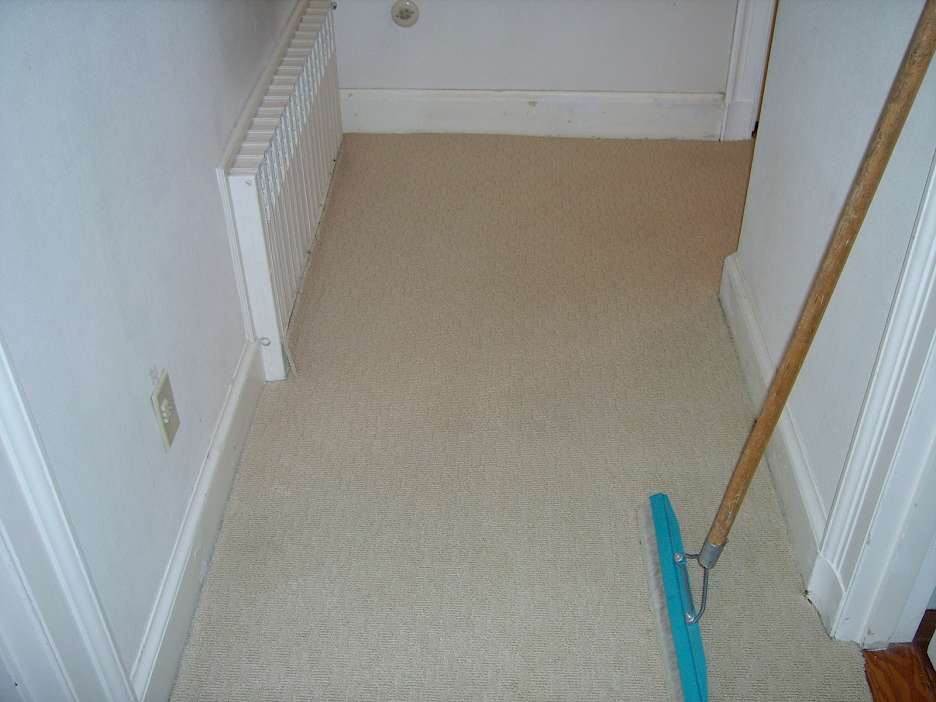 – Happy spotting! – C. Patrick Lanyon, MTC (C) 2017 GLORY Carpet Cleaning Service