TBC
Truth Baptist Church
We have cleaned TBC since our inception in 1986 as both Building Cleaning Supervisor, and 
Programmed Carpet Cleaning maintenance.
---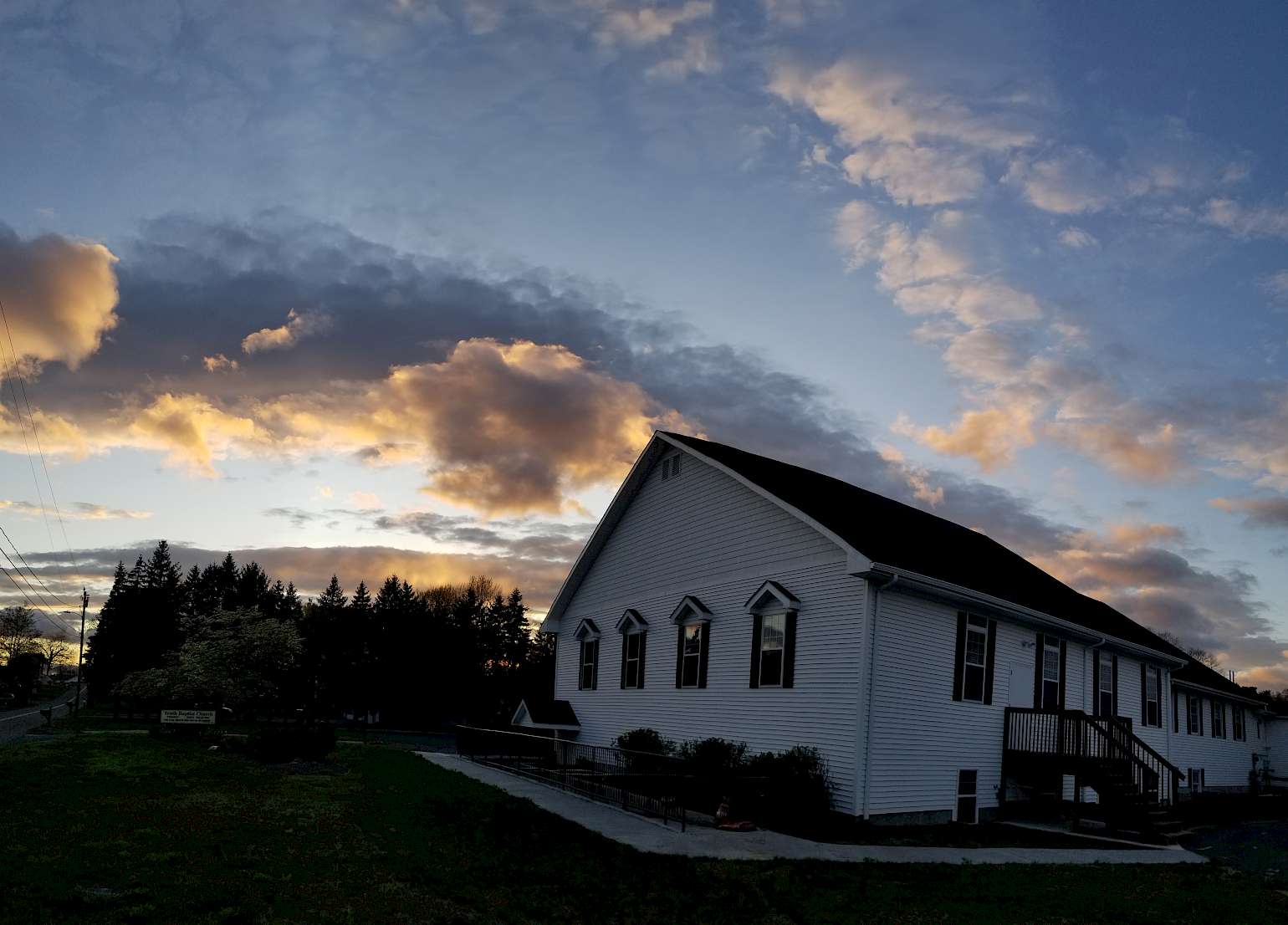 ---
The Front End of our completed Expansion of the Auditorium Taken July 6, 2020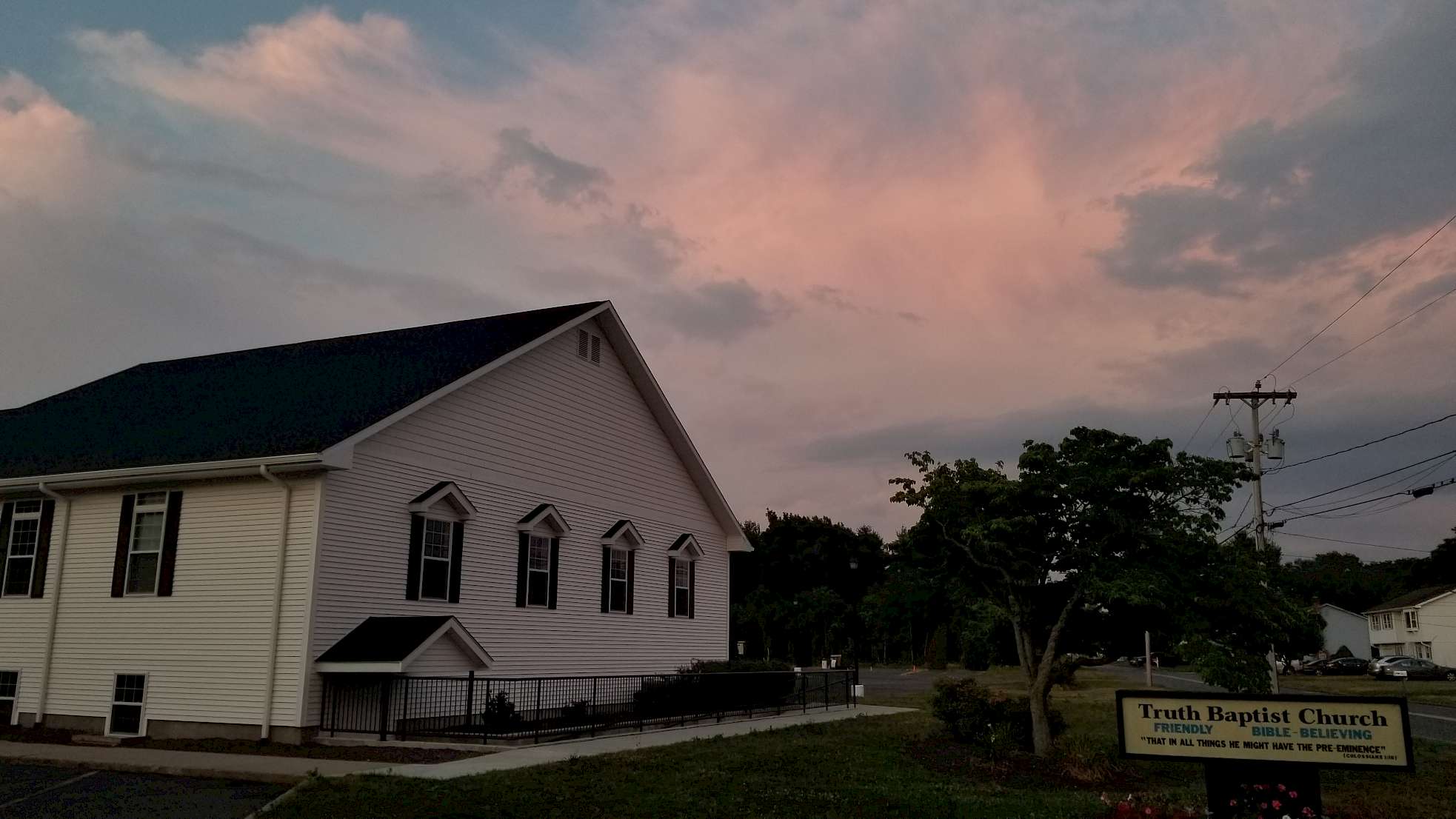 ---
These pictures taken Jan 12, 2019 show the completion of 90 % of the exterior addition which began in 2018 Summer.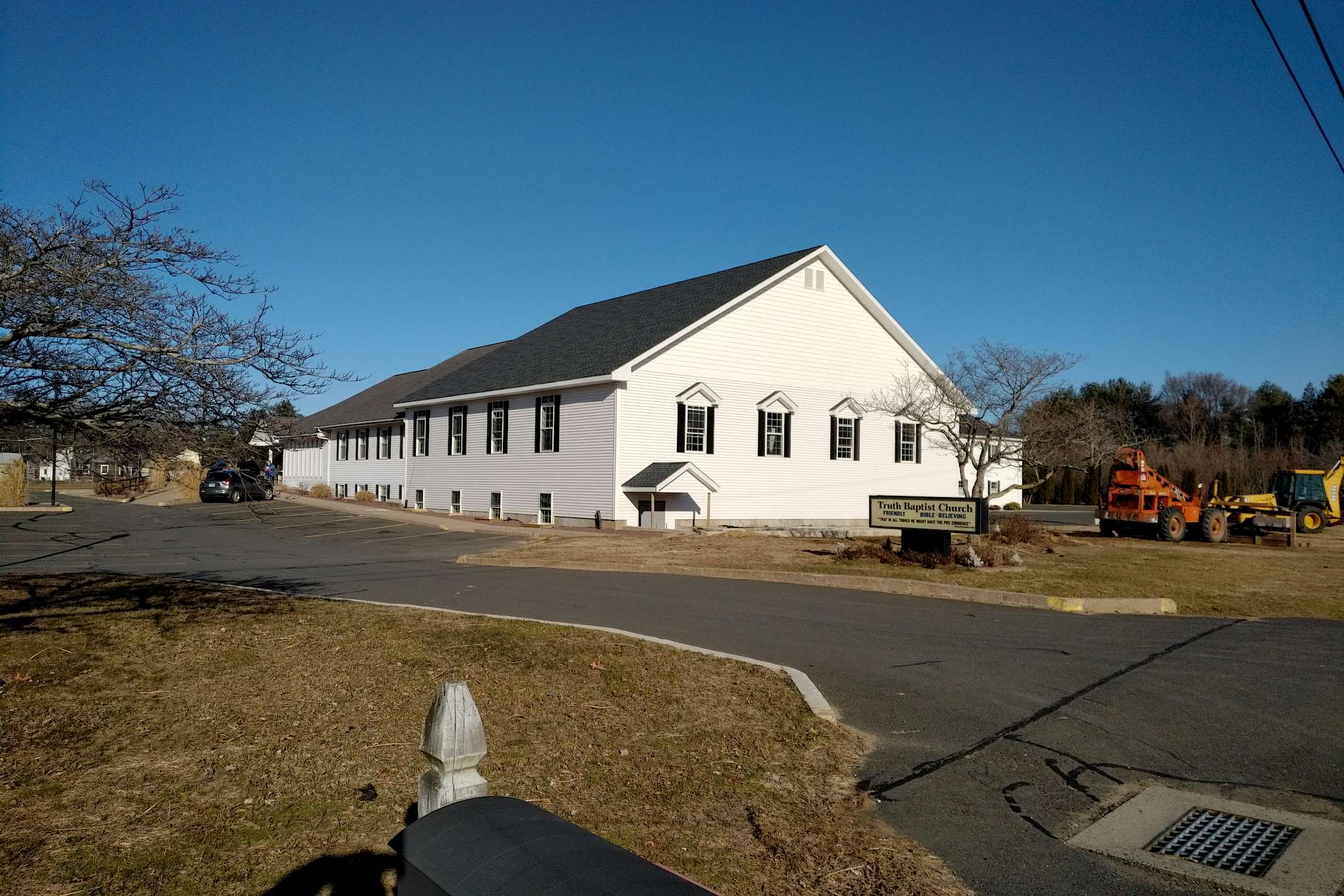 Looking North East from Burnham Street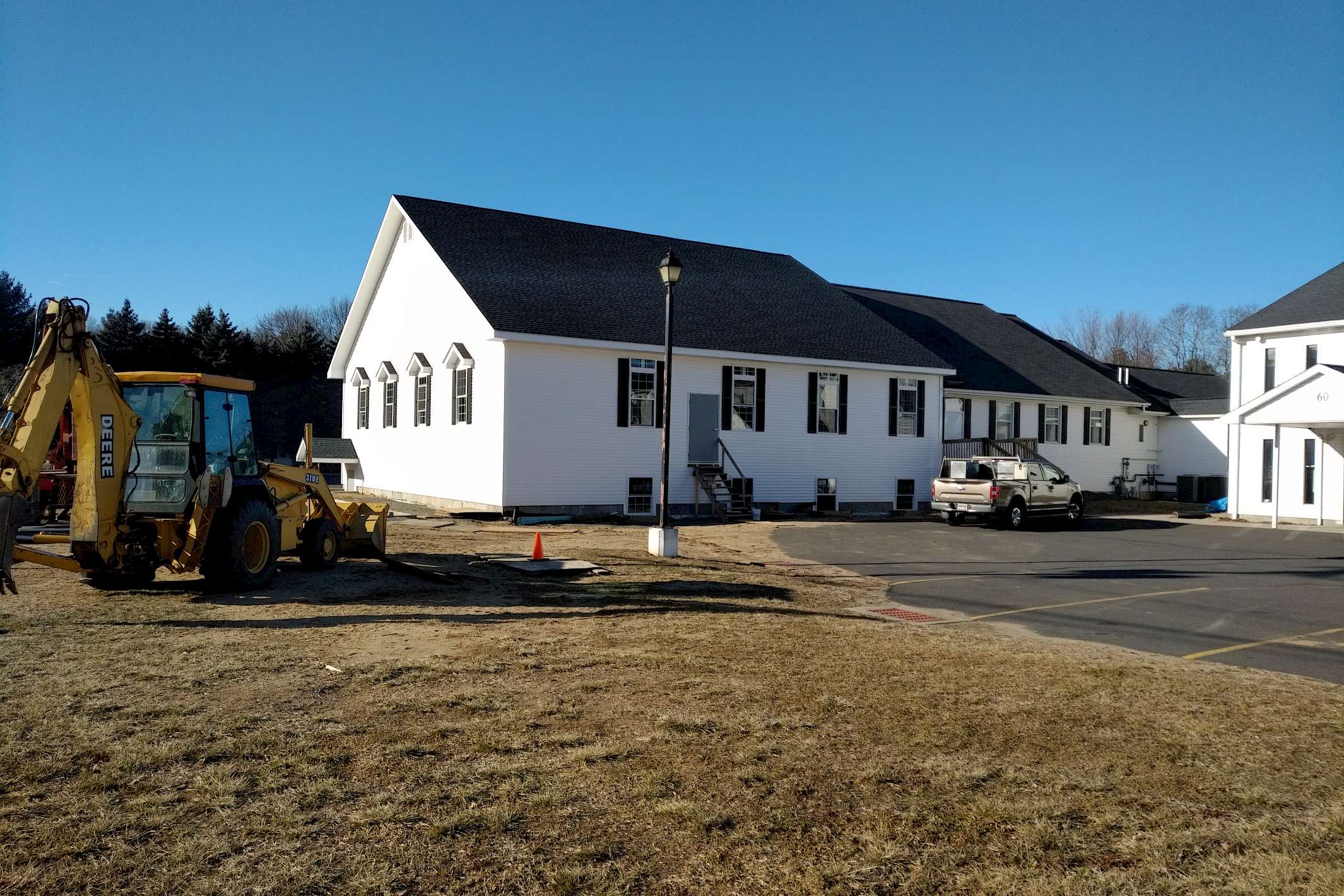 Looking Northwest from Burnham Street on East side of building Parking lot.
Carpet Purchased and installed for our first building's lobby, halls, basement hall, gym's balcony and entrances were chosen, in style and carpet type, as recommended by myself and these carpets are mostly still in service since 2007 except for renovations in our old building's expansions.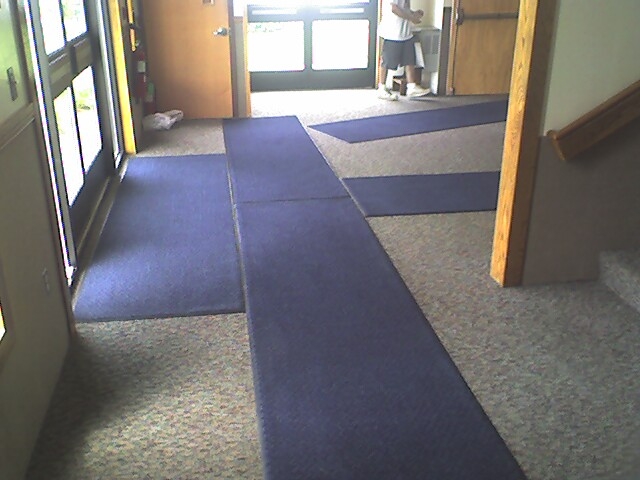 Gym Foyer entrances (Picture was taken for area mat best placement configuration)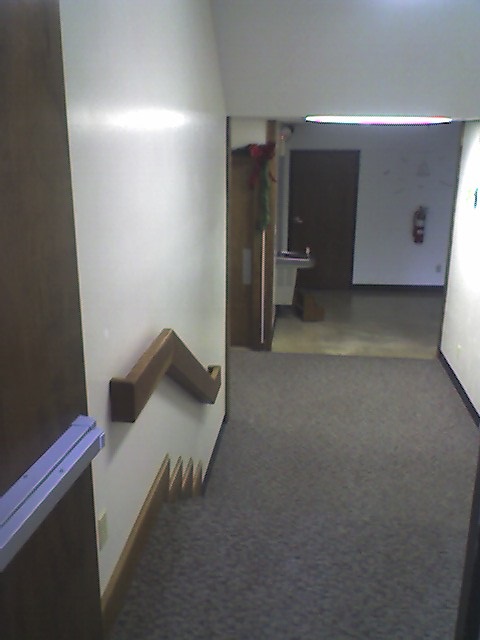 Old building's basement hallway (down from stairway up to main floor) 
The combination of sculptured light and dark browns and greens colors with it's loop/cut textured face yarn finish resulted and a long-looking great appearance level preventing pooling and shading of fibers. It has a rubber sheeting backing– one of the most expensive available for it's age. These carpets are still colorfast and strong some 13 years (2007-2020) later as we keep them maintained.
---
We look forward to the soon completion of our remodeling. The church plans new carpeting and movable chairs instead of existing pews, but actualization may be delayed for this portion of the remodeling: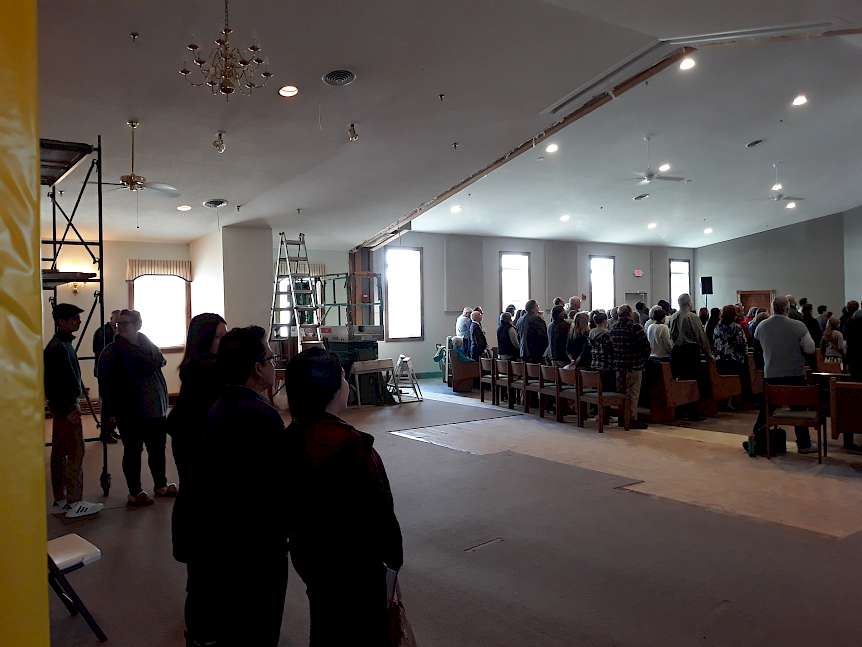 Original back wall removed at end of old auditorium's initial carpet line. Wall to the immediate left is new lobby wall on South side.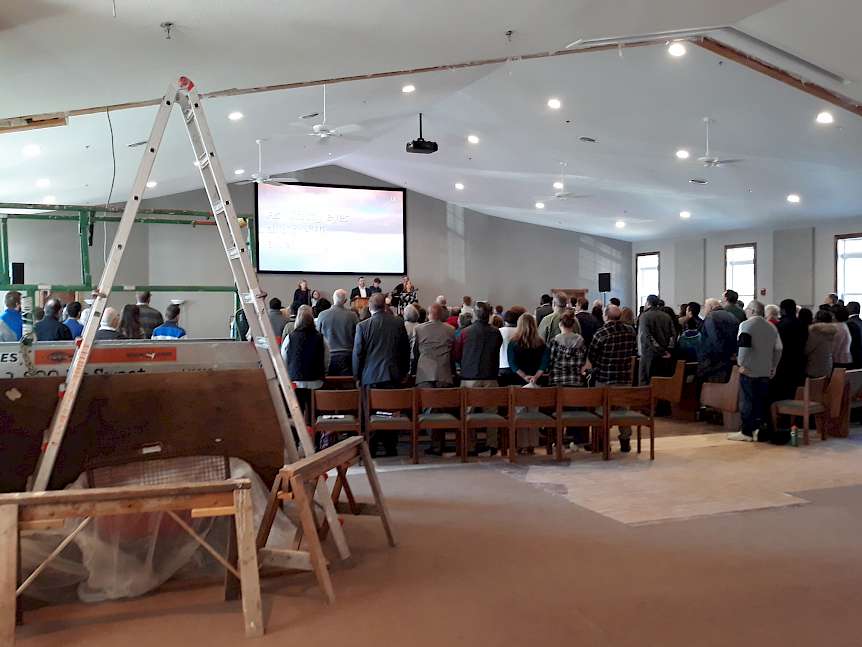 Left, right side new auditorium.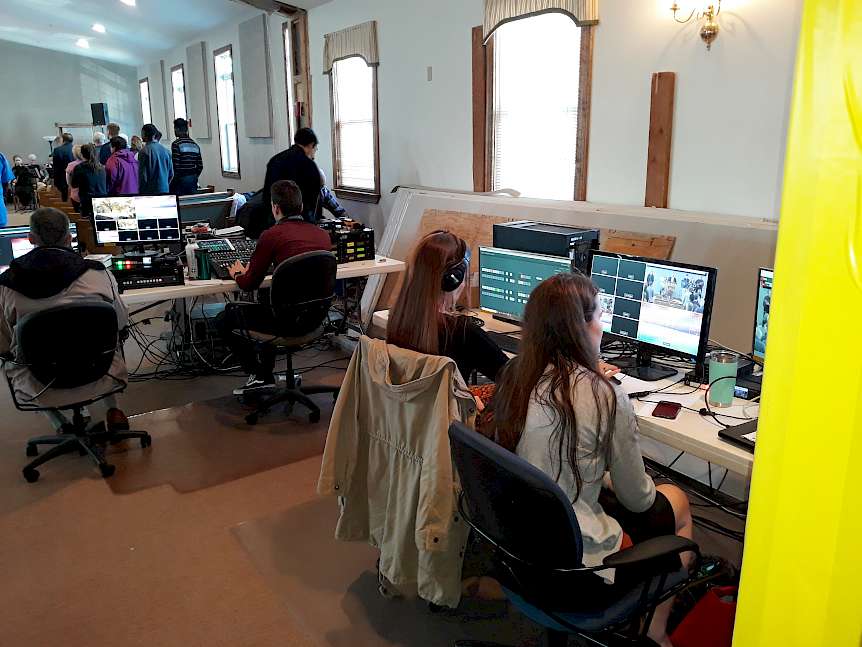 Here is audio visual controls systems initial location. Booths for each are now in completion.
It is our pleasure to maintain this excellent building facility.
---
Thanks for using our cleaning services!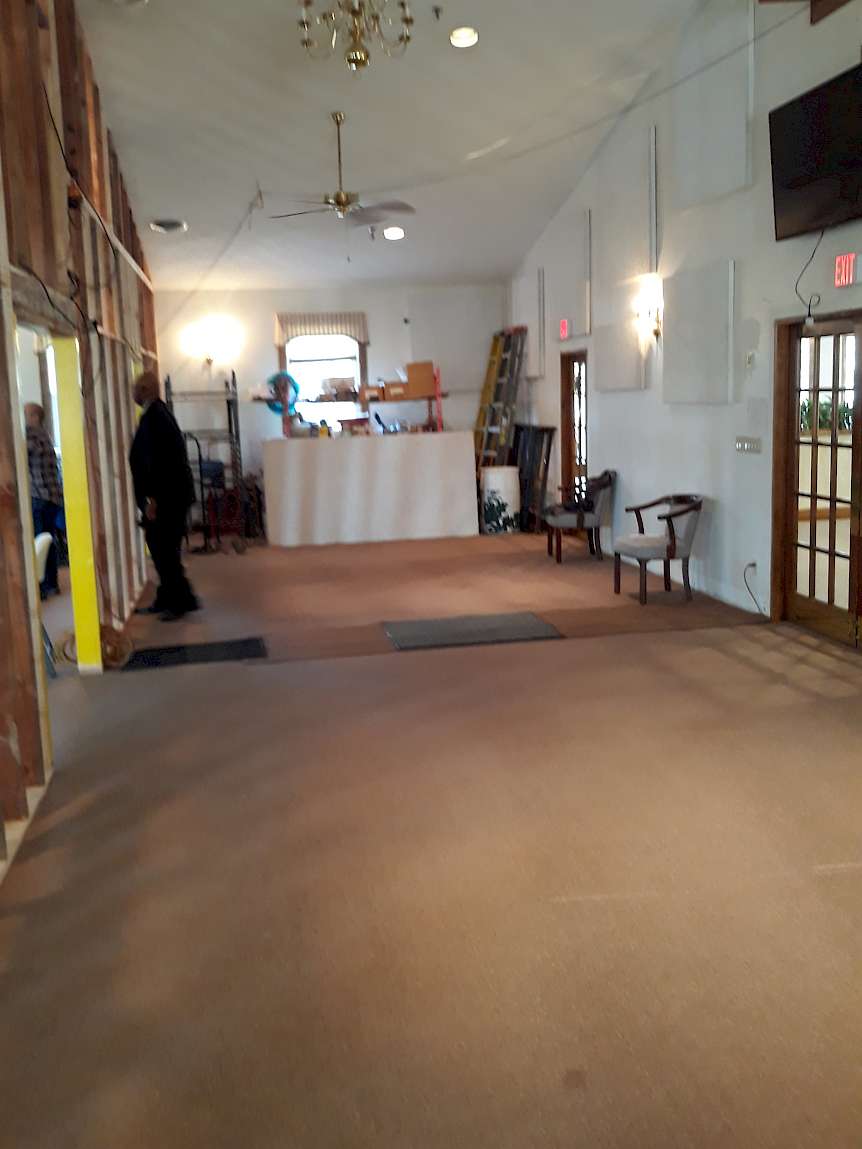 New lobby wall left, Old lobby wall before demolishing, right wall.
This is our Gym in Basketball Season (Year, 2012)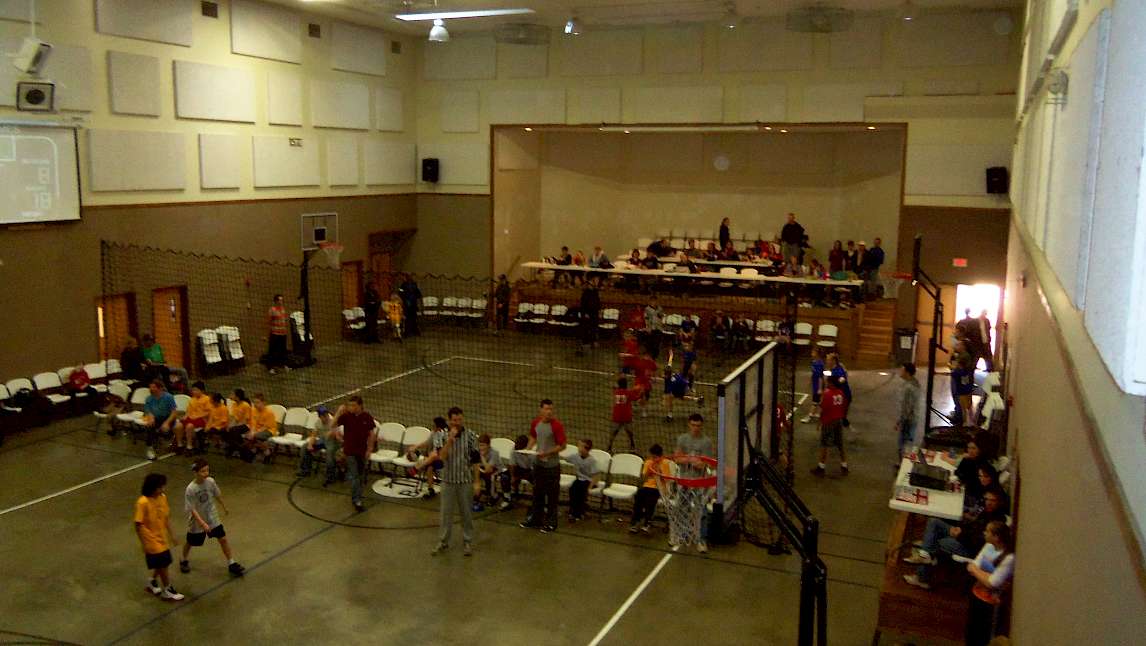 And new cleaning/polish job completed for pre-basketball season: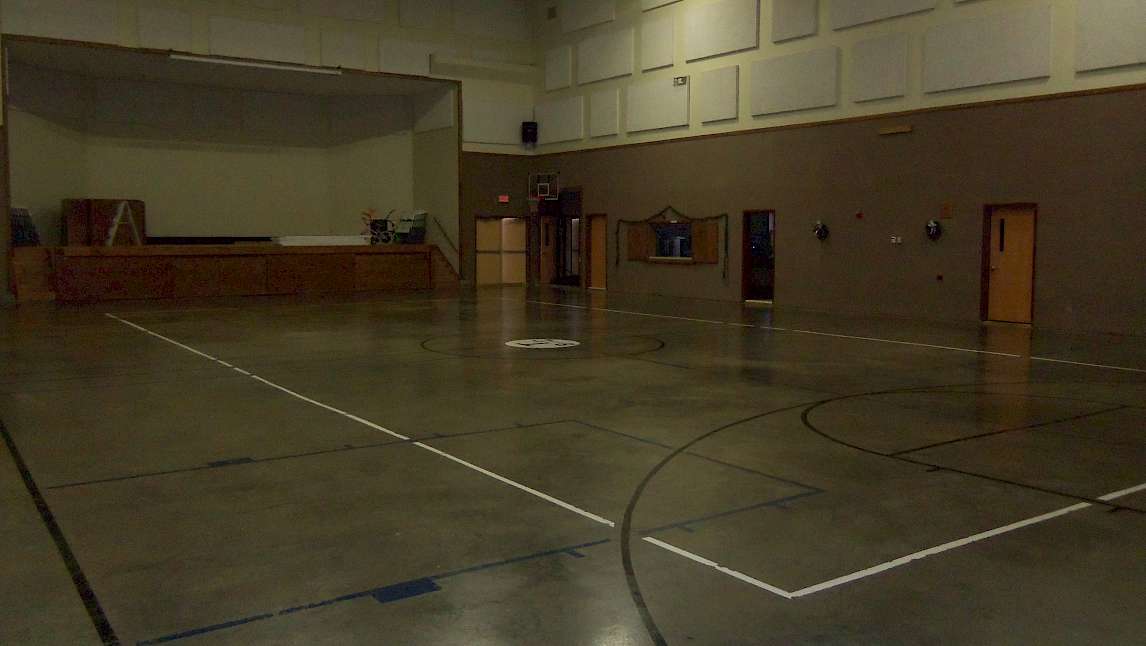 A video explaining cleaning preparation procedures is available to watch at this link.