jobs-done
Jobs We've Done
Photos of work accomplished, and if marked, include before/after pictures ;)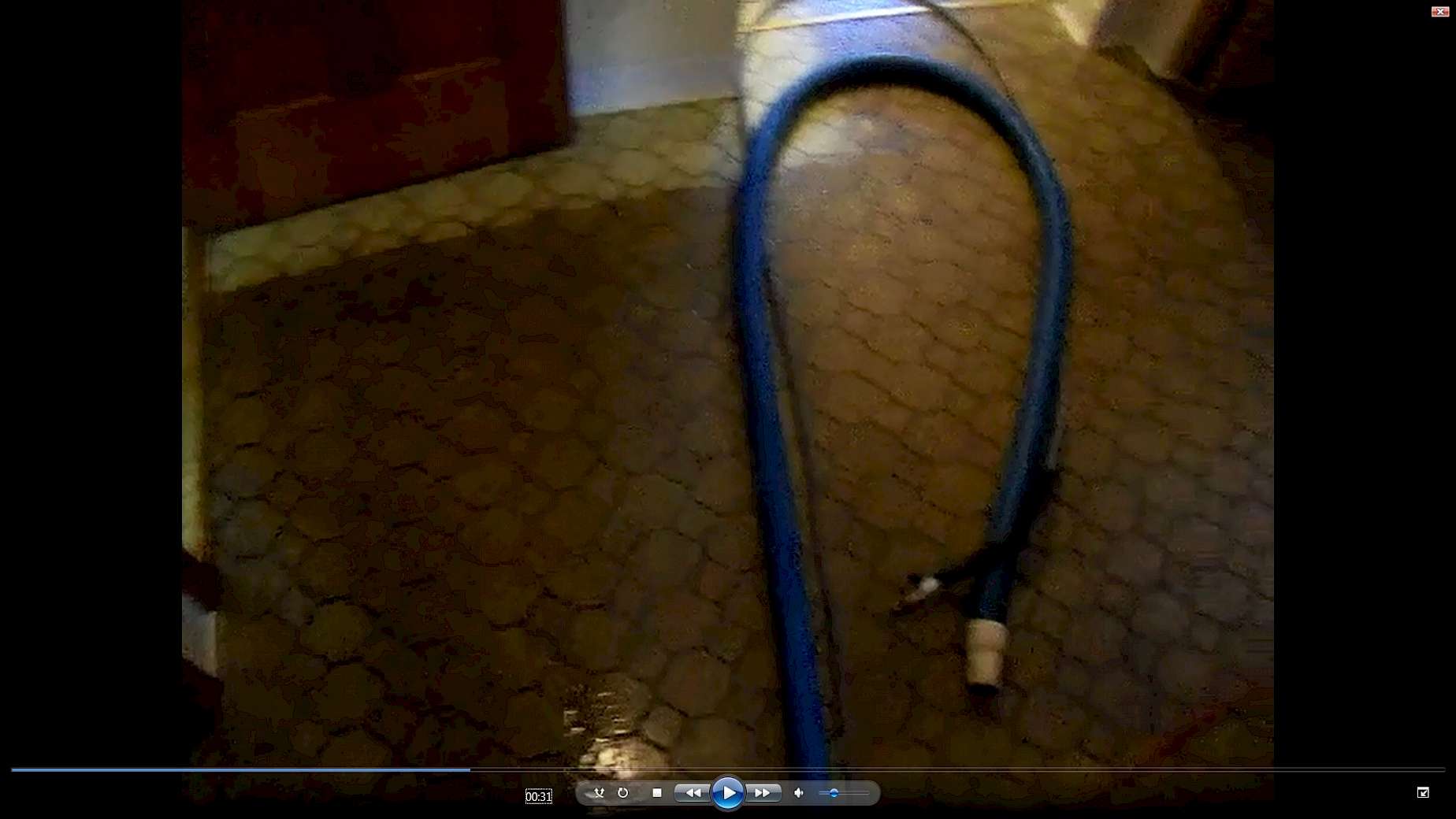 Linoleum not serviced probably over 20 years! [The clean hall's perimeter was already stripped FYI]
The yield is a dramatic difference. Though metal-interlocked vinyl floor finishes are messy to strip and recoat,
the end result almost completely restores the looks of the vinyl, unless the floor has been subjected
to extreme sun-fade or abuse from cuts, scrapes and punctures.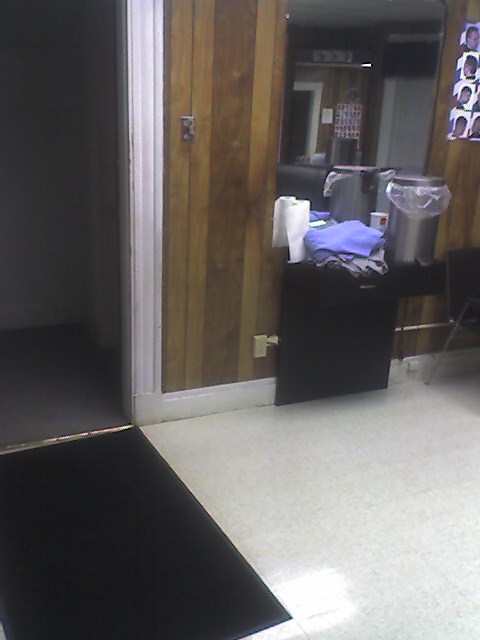 Salon floors do get lots of abuse, and vinyl tile is manageable.
But some floors can be damaged from the subfloor wicking and migration of hair treatment chemicals.
They can cause buldging and buckling of the vinyl from below and are almost unrepairable under extreme conditions.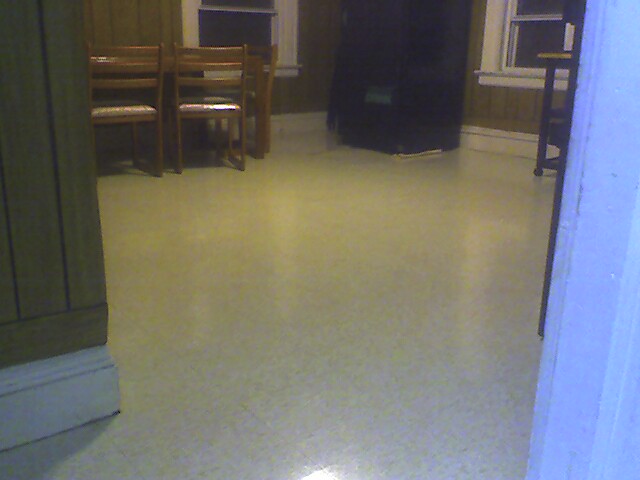 Notice towels were used to move this heavy piece of furniture into this freshly finished floor.
Ez Moves, hard but flexible plastic/ felt bases with foam rubber tops make up these devices
and are valuable helps in this situation just as also for carpet and furniture moving challenges.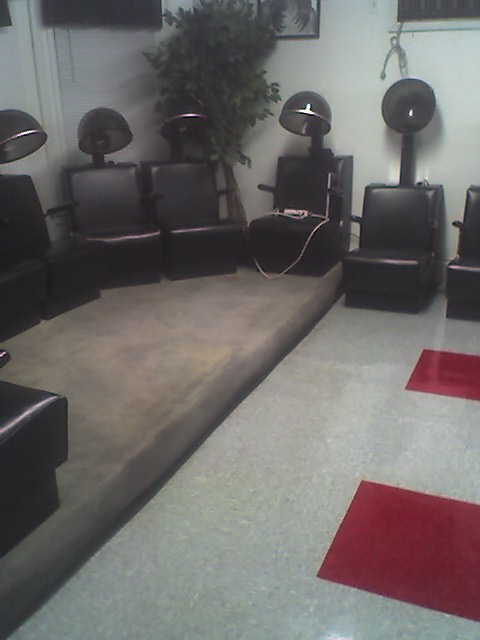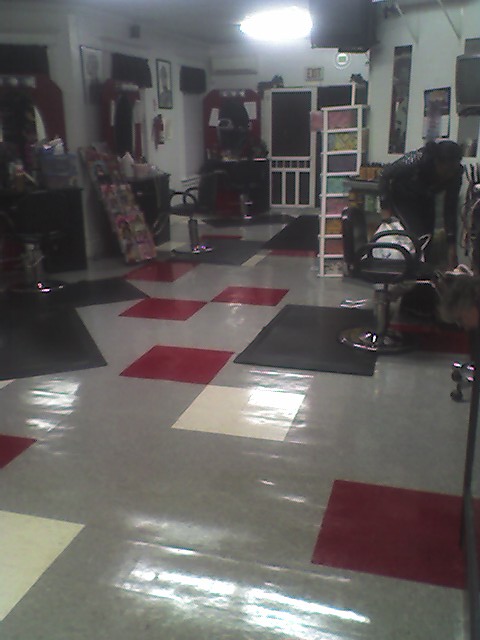 Walk-off matting provides an INVALUABLE soak-up solution for soils 
that track-in in abundance during portions of the year with wet/ messy floor conditions inside and out.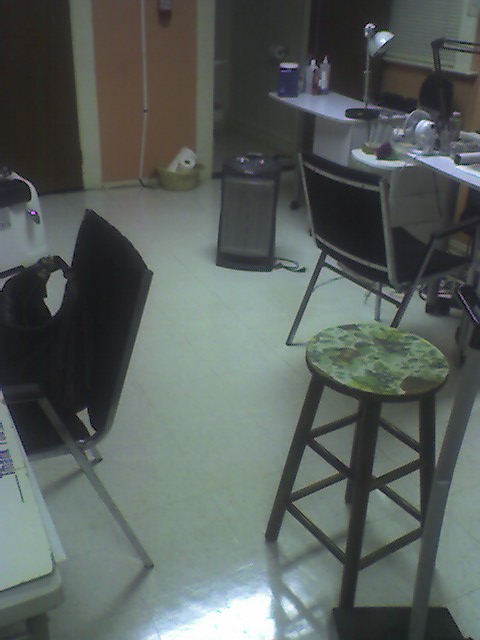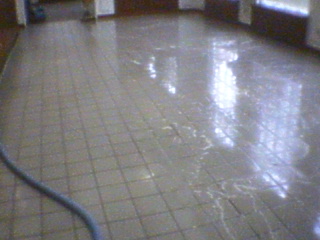 This is ceramic tile in a bank teller reception area.
Grout was cleaned here with a rotary scrubber after hi-pressure hot water spray with detergents.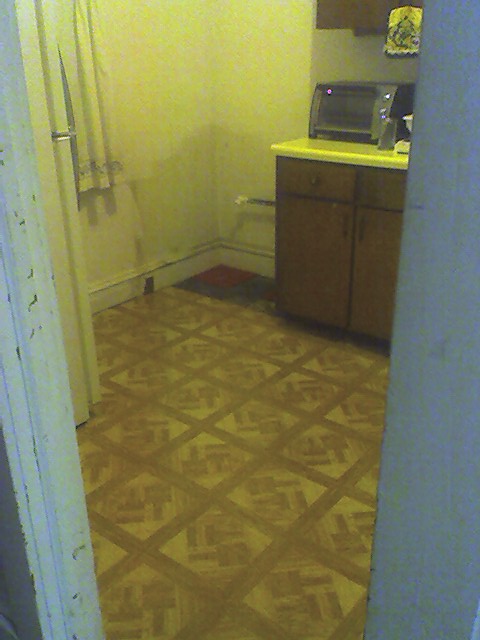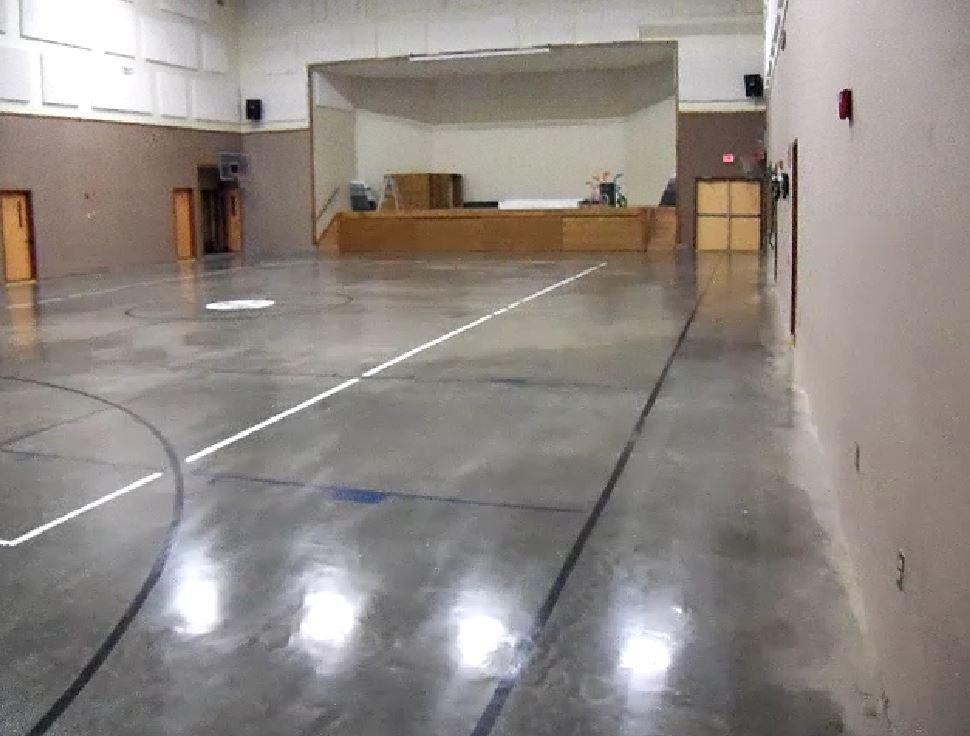 This is concrete, and it must be sealed with sealers, the best of which are solvent based, as here and polished.
Water based sealers get a similar look but in no way last long at all and must be recoated multiple times.