Buying-Carpet-Right
Buying a Long and Satisfying Fabric /Pile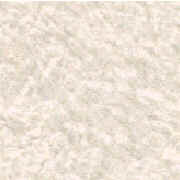 Believe it or not over 75%, at least, of the carpets we've cleaned in 20+ years
have been this cream or very light tan colored carpet. But don't fret, even if you find out below we're NOT going to most highly recommend this carpet type for most settings. This color "tells" you when you ought to clean when it's time!
Some tips on buying textile that you will love for years to come:
Buy for the environment. If, for example, you buy for a family room, get a durable fabric that will hold up with the anticipated use. This can be mostly nylon (carpet)  or cottons (upholstery), but, for upholstery, blends that use polyester or olefins are very good to consider as well. Make sure when you buy that the fabric is water-cleanable– Take along your spotting bottle and when you are ready to buy, pretest in the store!
Buy for "qualified appearance" reasons.

Avoid Solid colors. They reveal everything! See THIS for More
Avoid Extremes of Colors: Very light colors show all the dirt instantaneously, and Very dark colors show all sheet and fabric dust and specks.
Incorporate Variation, which is done in various ways: Sculpturing either in length and/or style (multilevel cuts on the fabric, weave contours, etc.), and sculpturing in color schemes (plaids, prints, multicolor threading and or weaves as mentioned above. See THIS for More
Technical Information Page shows some variations of choice to look for/ or avoid.

Buy the Best Carpet Padding You Can Buy– don't skimp on it! If you must cut cost buy a middle style of carpet face fiber, but get the best pad. Make sure it is either crush proof or think felt.
Prefer Nylon over Olefin for Most Carpet Applications This is because Olefin (or Polypropylene) has undesirable properties you may not wish to live with as listed below:

Low Dimensional Stability (It mats very badly) the pile will not return to its original height. This is why olefin is most always a LOW pile option.
Low Melting Point ( It is easily permanently damaged through friction, and furniture moves)
Hydrophobic – It hates water, and water will not quickly evaporate from it after it is cleaned.

Keeping these principles will go a long way in aiding the proper selection. By far the most popular color choice is the commonly called "cream" or buff or off-white. We recommend, if this color is your choice, that it only dominate a multi-use of the above principles. We believe you will find yourself very glad you did!
---