RX20
For Sale:
Hydramaster RX20
Rotary Extractor for Truck Mount:
---
See the Google Short 30 second demo video:
">
---
For the video Demonstration go to this link and watch 2 videos in sequence to see the machine.
https://photos.app.goo.gl/ExickwdszzWQmEmQ8
"Demonstration of the actual Hydramaster RX20 you will be purchasing: 
[for New England areas services, or individuals willing to drive and pick up this unit only – we will not be providing shipping arrangements, sorry for the inconvenience.]"
---
This is an older machine that has collected dust over several years, possessed by a single owner now out of carpet cleaning business for which we have acquired his machine. We have replaced one hose (now orange), removed rubber grips on the handle, and fitted with QD fittings to run the demonstration video. 4 felt washers for oiling lubrication are included and pictured below. (No Manual available, manufacturer may have an archived one.)
The machine has under 50 hours usage and we will provide the serial number and plate info for anyone so interested.

We are asking for "Certified Check"

for $1,800.00

CT SALes Tax will Apply for this unit

it was originally priced at over $3,000.

We will not ship, so local / self-pick-ups inquiries only.

must leave contact information via voicemail at 860-528-7205

unit is in great condition, but sale is "as is" ONLY.

No refunds.

no returns.
You may check out

THE MANUFACTURER'S web page:

"The RX20 set the standard for Rotary Jet Extraction® cleaning, with over 25,000 units sold over the last 35 years. HydraMaster introduced rotary extraction cleaning with three primary goals: a higher level of cleaning performance in a carpet cleaning wand, faster drying; and reducing fatigue for the cleaning technician. "
This does not include information detail on this unit because an upgraded model has replaced it. See next link below for that detail.

a retailer's web page at : 

where you will find the following specifications: The RX-20 is the industries original Rotary Extractor and was designed primarily for truckmounts. The RX-20 weighs 86 lbs and has proven to be a durable machine over the years. Cliff Monson invented the RX-20 in the 70's and has since made many improvements to Rotary Extraction technology with the latest line of Rotovac Rotary Extractors. 

Standard Features

Aggressive Restorative Extraction Tool for Residential and Commercial Jobs
Clean Carpet, Tile, and Grout with the RX-20 HE Total Floor Care System
Works great on stains and heavily soiled, matted carpet.
For truck-mounts or portable carpet cleaning systems

Information on the Hydramaster RX 20.
lower back view: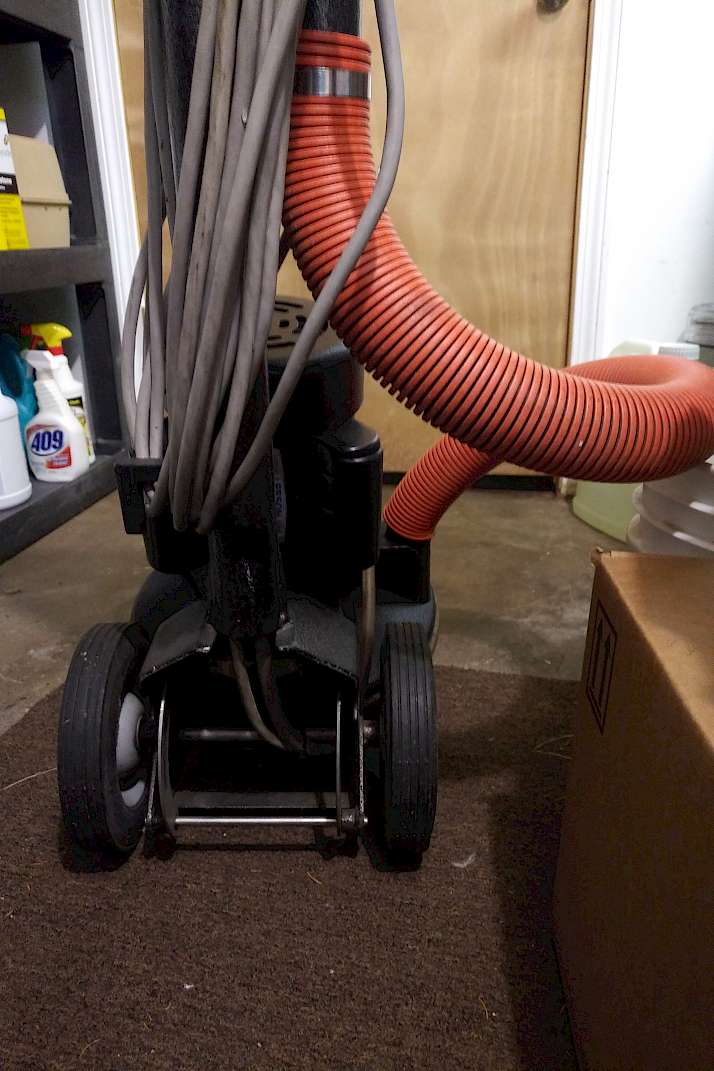 Driver view underside: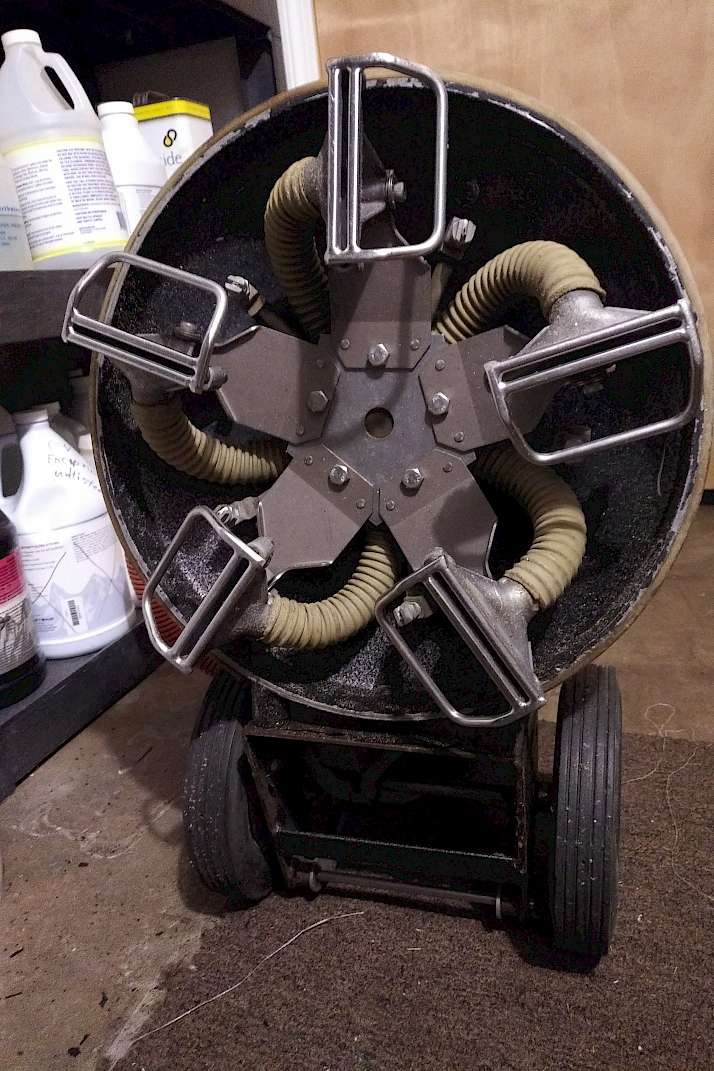 felt washers stock supply: